Storms can bring flooding and power outages that will leave you stranded in your home. These outages aren't easy to anticipate, so it pays to have the essentials on hand.
Here are some suggested items for your personal emergency kits and car safety that have been gleaned from experts on emergency preparation and shared by our readers that will help you ride out a flooding emergency. If you have any suggestions for additions to these lists, please share them with us so we can add them to the list!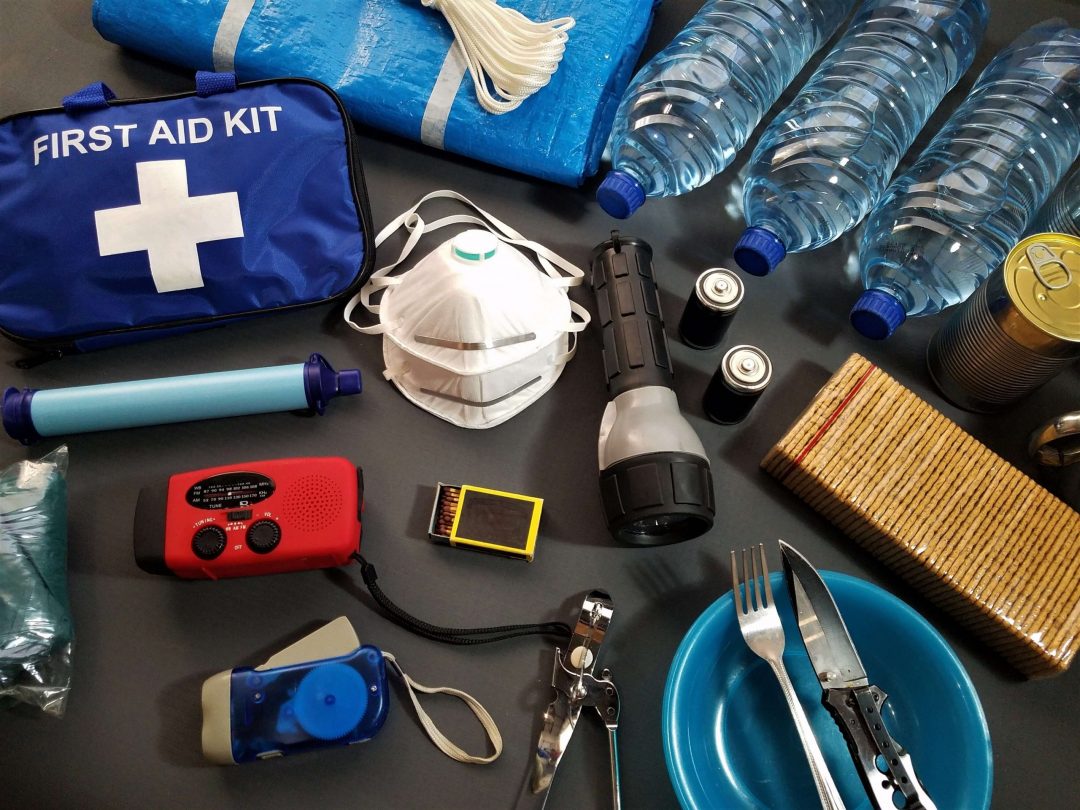 Instant coffee (going to add sugar).
Toilet paper & baby wipes.
Lantern and batteries (adding more batteries).
Disinfecting wipes and hand sanitizer.
Sunscreen and bug repellent.
Allergy meds and Epi pen.
First aid stuff and ace bandages, Peptobismol and Imodium.
Pet stuff, bags, extra leash.
Medication and extra prescription from dr.
List of phone contacts in case phone dies.
Sand bags: (you can order from Home Depot online).
Adding non perishable snacks and food, including dog & cat food.
Cell phone and car charger (glove compartment).
First-aid kit (glove compartment).
Drinking water/snacks for everyone in the car including pets (some in glove compartment, the rest in the luggage area).
Flashlight with extra fresh batteries.
Rags, paper towels or pre-moistened wipes.
Basic set of tools along with duct tape and car emergency warning devices such as road flares or reflectors (luggage area).
Traction aid such as sand, salt or non-clumping cat litter.
Tarp, raincoat and gloves.
See what the AAA recommends for car emergency kits:
Keep your gas tank full in case of evacuation or power outages. A full tank will also keep the fuel line from freezing.
Install good winter tires and make sure they have enough tread, or any chains or studs required in your local area.
Do not drive through flooded areas. Six inches of water can cause a vehicle to lose control or possibly stall. A foot of water will float many cars.
Be aware of areas where floodwaters have receded. Roads may have weakened and could collapse under the weight of a car.
If a power line falls on your car you are at risk of electrical shock. Stay inside until a trained person removes the wire.
If it becomes hard to control the car, pull over, stop the car and set the parking brake.
If the emergency could affect the stability of the roadway avoid overpasses, bridges, power lines, signs and other hazards.
See what the Ready.gov suggests for car safety:
New Jersey's coastal communities are increasingly flooding at high tide. High tide flooding (HTF) is also known as "nuisance" or "sunny-day" flooding. As the name implies, HTF is driven not only by storms. but also by things that can happen on sunny days like high tides or full and new moons or Northeast winds. These conditions, when combined with rising sea levels, can produce "nuisance flooding."
The rate of sea-level rise is increasing and beginning to affect daily life in coastal New Jersey. According to Rutgers University, average sea levels in New Jersey began to rise an average of 1.9 inches per decade from 1993 to 2017. Some of the rise is due to subsidence, i.e.the mid-Atlantic coastline is naturally sinking. However, the remaining sea level rise is by driven by the expansion of our warming seas and will be an issue for the foreseeable future. By 2050, the same Rutgers Science and Technical Advisory Panel forecasts that sea levels are likely to rise another 1.4 feet.
While the roads in Atlantic County have always been affected by tidal flooding, the frequency of floods is on the rise. Flooding has become especially worrisome in Atlantic City, where the are currently experiencing  8-14 HTF days a year — double that of 30 years ago. By 2030, Atlantic City is projected to see 20 to 35 HTF days a year.  By 2100, NOAA predictions for the city range from a low of 65 days ( once a week!) to a disastrous 155 days per year.
As you can see, Everyone in Coastal Atlantic County Lives in a Flood Zone.
Don't be Caught Unaware – Everyone Lives in a Flood Zone
Sign up for your community's warning system.
The following also provide emergency alerts:
Know Your Risk for Floods
Visit FEMA's Flood Map Service Center to know types of flood risk in your area.
Standard homeowners insurance policies do not cover the floods that result from hurricanes, tropical storms, heavy rains and other weather conditions that cause flooding.
Get the facts about flood insurance, view flood-hazard maps, and learn what causes flooding at the official site of the National Flood Insurance Program.
It typically takes up to 30 days for a policy to go into effect so the time to buy is well before a disaster. Get flood coverage under the National Flood Insurance Program (NFIP)
Don't be Caught Unaware – Everyone Lives in a Flood Zone
Preparation is key to protecting your family and your belongings. So take the time to prepare for a flood before bad weather is forecast, on a quiet evening when you have some spare time.
Make a plan for your household, including your pets, so that you and your family know what to do, where to go, and what you will need to protect yourselves from flooding.
Learn and practice evacuation routes, shelter plans, and flash flood response.
Gather supplies, including non-perishable foods, cleaning supplies, and water for several days, in case you must leave immediately or if services are cut off in your area.
Keep important documents in a waterproof container. Create password-protected digital copies.
Protect your property. Move valuables to higher levels. Declutter drains and gutters. Install check valves
Take the time to talk to your neighbors about their plans.
Here are some starting points for your conversation:
What do you have in your emergency?
What's your evacuation plan?
Do you have any early-warning apps on your phone ?
Is anyone in your home going to need help evacuating?
What can I do to help you?
Pack an emergency Grab bag
Find an easy to carry and sturdy bag and pack it with warm clothes, a torch (with spare batteries), a radio (wind-up or battery powered), food, water, mobile phone (with useful numbers included) and charger, any medication you require, any important documents you have (including insurance details, bank details, essential telephone numbers) and a first aid kit. Make sure the bag is easy to find so you can quickly take it with you when needed in an emergency.
If a flood warning has been issued, here are some steps below to be help you deal with a flooding emergency.
Listen to a battery-powered radio or television for the latest storm information, and for instructions from Public Safety Officials.
A Flood or Flash Flood Watch issued by the National Weather Service means flooding or flash flooding is possible in your area.
A Flood or Flash Flood Warning means a flood or flash flood will occur very soon or is already occurring.
Check the items in your Emergency Kit and review your Family Disaster Plan.
Fill bathtubs, sinks, and jugs with clean water in case water becomes contaminated. Tip: Sanitize the sinks and bathtubs by using bleach. Rinse thoroughly and then fill with clean water.
Move valuables, such as papers, furs, jewelry and clothing to upper floors or higher elevations.
Bring outdoor items, such as lawn furniture, grills, and trash cans inside, or tie down securely.
If public officials instruct you to do so, shut off the water and electricity. Leave natural gas service ON unless local officials advise you to do otherwise.
Prepare to evacuate, in case public safety officials direct tor you to do so.
Fill your car's gas tank, or listen for evacuation instructions for those who depend on public transit.
If told to evacuate by public safety officials, do so immediately.
If waters start to rise inside your house before you have evacuated, retreat to the second floor, the attic, and if necessary, the roof.
Avoid coming in contact with floodwaters.
Floodwaters may carry raw sewage, chemical waste, and other disease-spreading substances. If you touch floodwaters, wash your hands with soap and disinfected water.
Electric current passes easily through water. Stay away from downed power lines and electrical wires.
Do NOT try to swim to safety.
Do not drive, walk or swim through floodwaters!
Look out for animals, especially snakes, which may be seeking higher ground to avoid floodwaters.
If directed to evacuate.
Do not evacuate unless or until directed to do so by public safety officials.
Contact your healthcare provider If you are sick and need medical attention. Wait for further care instructions and shelter in place, if possible. If you are experiencing a medical emergency, call 9-1-1.
When directed to evacuate, follow the instructions you are given by public safety officials. Heed their advice immediately. Leave as soon as possible.
Never drive around barricades. Local responders use them to safely direct traffic out of flooded areas.
Bring your Emergency Kit.
Dress for the prevailing weather conditions, at minimum a long sleeve shirt, pants, and sturdy shoes.
Take your pets with you. Remember that pets (other than assistance animals for people with disabilities) are not permitted in emergency shelters. You must follow your plan to go to a friend's home or a pet-friendly hotel.
Lock your home.
Use travel routes specified by local authorities – don't use shortcuts because certain areas may be impassable or dangerous.
Avoid flooded roads and washed-out bridges. Stay away from downed power lines.

If you are sure you'll have time:
Call your family contact to tell them where you are going and when you expect to arrive.
Shut off water and electricity before leaving, if instructed to do so. Leave natural gas service ON unless local officials advise you otherwise.
Listen to local authorities. They will provide you with the most accurate information specific to an event in your area. Stay tuned to local radio and television. A battery-powered radio is a vital part of your Emergency Kit.
Return home only after authorities advise it is safe to do so. Keep tuned to your local radio and TV stations for recovery information.
Beware of downed or loose power lines. Report them immediately to the power company, police or fire department.
Drive only if absolutely necessary. Avoid flooded roads and washed-out bridges.
Check for structural damage before re-entering your home. Watch for falling debris and the possibility of collapsing ceilings and basement walls. Do NOT go in if there is a chance the building will collapse.
Enter your home with caution.
Beware of the potential for electrocution. Wear rubber gloves and rubber-soled shoes to avoid electrocution.
Do not turn on any lights or appliances if the house has been flooded. Leave the electricity off when checking electrical circuits and equipment or when checking a flooded basement.
Beware of snakes, insects and other animals are driven to higher ground by floodwater.
Upon reentering the dwelling, clean and disinfect everything that was touched by floodwaters or mudflows, and throw out any affected foodstuffs.
Open windows and doors to ventilate and dry your home.
Check refrigerated foods for spoilage.
Use the telephone for emergency calls only.
Let a relative know you are back at home. Tell them how to get in touch with you, if the phone lines are still down.
List yourself as safe and well on the American Red Cross Safe and Well website.
If you have been affected by a disaster, this website provides a way for you to register yourself as "safe and well." From a list of standard messages, you can select those that you want to communicate to your family members, letting them know of your well-being.
Concerned family and friends can search the list of those who have registered themselves as "safe and well." The results of a successful search will display a loved one's first name, last name, an "as of date", and the "safe and well" messages selected.
Do not walk, swim or drive through flood waters. Turn Around. Don't Drown!
Don't be Caught Unaware – Everyone Lives in a Flood Zone
NJ211 preparing for a flood
NOAA Flood Advisory System
NOAA 2022 Technical Report
Northhampton Flood Tool Kit
Rutgers Climate Institute
Stevens Flood Advisory System
Predicting Nuisance Flooding
Nuisance flooding is predictable if you know what to look for. Nature is what brings most of us to New Jersey's. If you start paying attention to the skies and the clues nature provides, you can anticipate flooding, avoid the inconvenience and damage to your possessions.
Here are some clues from nature that can help you to anticipate flooding:
Sustained northeast winds
Offshore hurricane or storm system.
Take a moment to look at the moon and the night sky. The following illustrations will help you to identify the stages of the moon and inform your decisions.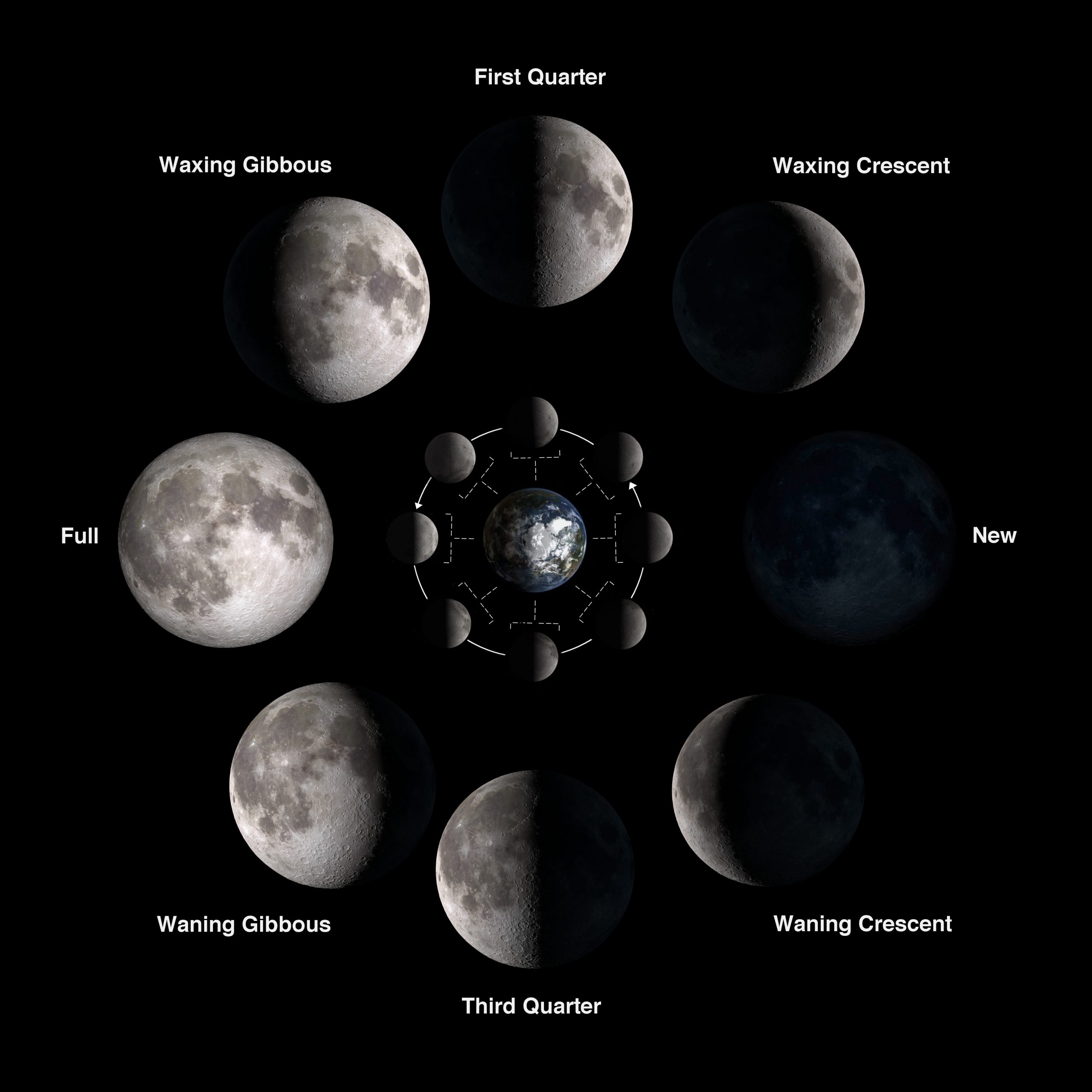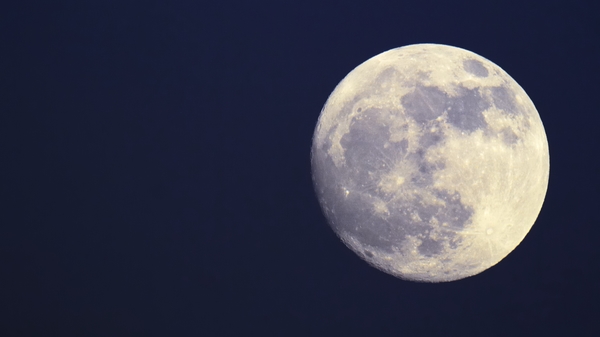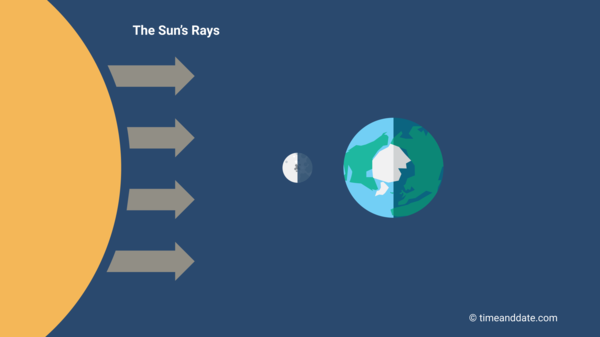 When nature isn't enough for people traveling to Atlantic County, NOAA's Steel Pier tidal gauge records date to 1911 in Atlantic City. The Steel Pier gauge can provide the information you'll need to anticipate flooding.
Here's what Atlantic City's level means for low-lying areas farther inland:
A tide of 5.7 feet above what's known as "mean lower low water" brings flooding in West Atlantic City.
Ventnor Heights starts to go under at 6.3 feet.
Bay Avenue in Somers Point begins flooding at 6.5 feet.
Low-lying parts of Pleasantville will follow at 6.9 feet.
When you live along New Jersey's coast, you learn to pay attention to the tides. As seal level rises, the fluctuations of the tides can cause nuisance flooding — flooding roads, damaging property, closing schools and generally making life difficult. In Atlantic City, high tides are a foot higher than they were 100 years ago and the city's lowest lying neighborhoods are suffering the effects of high water. Since we can't change the tides, we have to learn to live with and adapt to them. Therefore, this section is dedicated to distilling tide science into a primer on tides that will help shore residents adapt to tidal conditions.
Tides are one of the most reliable phenomena in the world. As the sun rises in the east and the stars come out at night, we are confident that the ocean waters will regularly rise and fall along our shores.
In essence, tides are very long-period waves that move through the ocean in response to the forces exerted by the moon and sun. These "waves" originate in the ocean and move toward the coastlines where they appear as the regular rise and fall of the sea surface. When the highest part, or crest, of the wave reaches a particular location, high tide occurs; low tide corresponds to the lowest part of the wave, or its trough. The difference in height between the high tide and the low tide is called the tidal range.
Wind is the primary force that causes ocean surface waves, but it does not cause the tides. Tides are the daily changes in the level of the ocean water at any given place. The main factors that cause tides are the gravitational pull of the Moon and the Sun.
To understand the tides it is easiest to start with the effect of the Moon on Earth. As the Moon revolves around our planet, its gravity pulls Earth toward it. The lithosphere is unable to move much but the water is pulled by the gravity and a bulge is created. This bulge is the high tide beneath the Moon. The Moon's gravity then pulls the Earth toward it, leaving the water on the opposite side of the planet behind. This creates a second high tide bulge on the opposite side of Earth from the Moon. These two water bulges on opposite sides of the Earth aligned with the Moon are the high tides.
High tides occur about twice a day, about every 12 hours and 25 minutes. The reason is that the Moon takes 24 hours and 50 minutes to rotate once around the Earth so the Moon is over the same location 24 hours and 50 minutes later. Since high tides occur twice a day, one arrives each 12 hours and 25 minutes.
Since so much water is pulled into the two high tides, low tides form between the two high tides (Figures below). As the Earth rotates beneath the Moon, a single spot will experience two high tides and two low tides every day.
A detailed animation of lunar tides is shown here
The tidal range is the difference between the ocean level at high tide and the ocean at low tide (Figure below). The tidal range in a location depends on a number of factors, including the slope of the seafloor. Water appears to move a greater distance on a gentle slope than on a steep slope. Some places have a greater tidal range than others. High tides occur about twice a day, about every 12 hours and 24 minutes.
The tidal range is the difference between the ocean level at high tide and low tide.
If you look at the diagram of high and low tides in the Figure above, you'll see that tides are waves. So when the Sun and Moon are aligned, what do you expect the tides to look like?
Waves are additive so when the gravitational pull of both bodies is in the same direction the high tides add and the low tides add (Figure  below). Highs are higher and lows are lower than at other times through the month. These more extreme tides, with a greater tidal range, are called spring tides. Spring tides don't just occur in the spring; they occur whenever the Moon is in a new-moon or full-moon phase, about every 14 days.
Spring tides occur when the tidal bulges from the Moon and Sun are aligned. The Moon is full in this image; in the bottom image the Moon would appear as a new Moon.
A diurnal tide has one episode of high water and one episode of low water each day. These tides usually occur in locations when the moon is farthest from the equator. In the United States, you'll find diurnal tides along the coast of the Gulf of Mexico.
A semi-diurnal tide has two episodes of equal high water and two episodes of low equal water each day. The second high tide rises to the same level it did in the first high tide and the second low tide falls to the same level it did in the first low tide. Semi-diurnal tides tend to occur when the moon is directly over the equator. This is the most common type of tidal pattern. You'll see semi-diurnal tides along the U.S. Atlantic coast.
Mixed tides, like the semi-diurnal tide, can have two episodes of high water and two episodes of low water per day. However, unlike a semi-diurnal tide, mixed tides are unequal, meaning they do not rise and fall to the same levels. Mixed tides can either include both sets of unequal high and low waters, or only one set of unequal high or low waters. Mixed tides will happen when the moon is extremely far north or extremely far south of the equator. View mixed tides along the U.S. Pacific coast. For mixed tides, it is helpful to purchase a tide book to know when the high and low tides will occur.
The first three tides listed are astronomical tides, meaning they are influenced by gravitational actions of the sun, moon and Earth. Meteorological tides represent all atmospherically influenced tides, such as those affected by wind, barometric pressures, rainfall, ice melting and land drying. One example of a meteorological tide is a storm surge, when wind and inverted barometric pressure combine to cause a dramatic increase in sea levels.
Neap tides are tides that have the smallest tidal range, and occur when the Earth, the Moon, and the Sun form a 90° angle. They occur exactly halfway between the spring tides, when the Moon is at first or last quarter. This happens because the Moon's high tide occurs in the same place as the Sun's low tide and the Moon's low tide is added to by the Sun's high tide. How do the tides add up to create neap tides? The Moon's high tide occurs in the same place as the Sun's low tide and the Moon's low tide in the same place as the Sun's high tide. At neap tides, the tidal range relatively small.
Spring tides occur when the Earth, the Sun, and the Moon are aligned, increasing the gravitational pull on the oceans (below). Sometimes, the Sun and Moon are on opposite sides of the Earth while at other times, they are on the same side.
Spring tides are tides with the greatest tidal range. Despite their name, spring tides don't just occur in the spring; they occur throughout the year whenever the Moon is in a new-moon or full-moon phase, or about every 14 days.
The following figure illustrates the position of the Sun and Moon on Neap and Spring tides. Spring tides occur when the tidal bulges from the Moon and Sun are aligned. The Moon is full in this image; in the bottom image the Moon would appear as a new Moon. The Neap Tide can be seen in the top illustration;  Spring Tide  is the bottom illustration.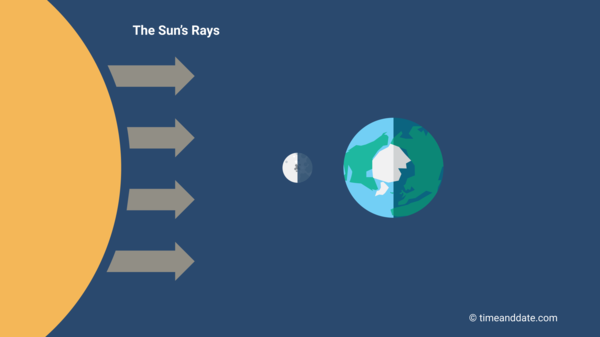 The Moon's gravity is mostly responsible for our tides, but the Sun also plays a role (Figure  below). The Sun is much larger than our Moon. It has a mass about 27,500,000 times greater than the Moon. A very large object like the Sun would produce tremendous tides if it were as near to Earth as the Moon. Although much smaller than the Sun, the Moon has a greater effect because it is it is much closer. In fact, the Sun  is so far from the Earth that its effect on the tides is only about half as strong as the Moon's. When both the Sun and Moon are aligned, the effect of each is added together, producing higher than normal tides called spring tides. The Moon's pull is about twice that of the Sun's.
If you are interested in following the tides on Absecon Island — Atlantic City — Here's a link to the National Oceanic and Atmospheric Administration (NOAH) here's a link to their Atlantic City tide gauge
NOAH has gauges all over the US.
License: Public Domain: No Known Copyright
Situations may arise where your local emergency manager may feel that emergent conditions exist which may warrant a voluntary, recommended or mandatory evacuation of your community in Atlantic County. These situations could occur during a hurricane, northeast storm, flooding event or even during some type of technological emergency that is affecting your town. Speedy action, when evacuation is necessary, will greatly aid emergency responders in doing their job as well as ensuring your relocation to a safer place quickly and efficiently.
Listen to your battery powered radio and follow the instructions of local emergency officials.
Wear protective clothing and sturdy shoes.
Take your family disaster supplies kit (Click here for more information).
Lock your home.

Use travel routes specified by local authorities–don't use shortcuts because certain areas may be impassable or dangerous

Remember that if you anticipate staying in an evacuation shelter that there may not be a cot for you.  Bring bedding material and something to sleep on.
Shut off water, gas and electricity before leaving, if instructed to do so.
Post a note telling others when you left and where you are going.

Make arrangements for your pets.
The major evacuation routes for Atlantic County are:
Atlantic City Expressway
Garden State Parkway
US 9
US 30
US 40
US 322
State Routes 50, 87
County Routes 559, Alt. 559 and Alt. 561.
Atlantic County Evacuation Routes Map
When you begin to plan for an evacuation, be sure you have A Place To Go (Click here for details). Additional information can be found throughout this web site as well as the first section of your local telephone directory.
Please review the evacuation routes map to find the closest evacuation route out of your area. In the event that a hurricane threatens Atlantic County and an evacuation of the barrier islands and immediate mainland is necessary, the Governor of the State of New Jersey, will declare a "state of emergency" which will allow state and local authorities to take actions to rapidly evacuate Atlantic County.
One of these actions may be to "reverse" the flow of traffic on the Atlantic City Expressway so that all lanes will be headed West, away from the path of the storm. This action will only be taken should a landfall hurricane be imminent and time is of the essence for a full scale evacuation. Click here to view the Lane Reversal Operation Instructions.